Plastic or Glass, we customize them both...
Customized Bottled Water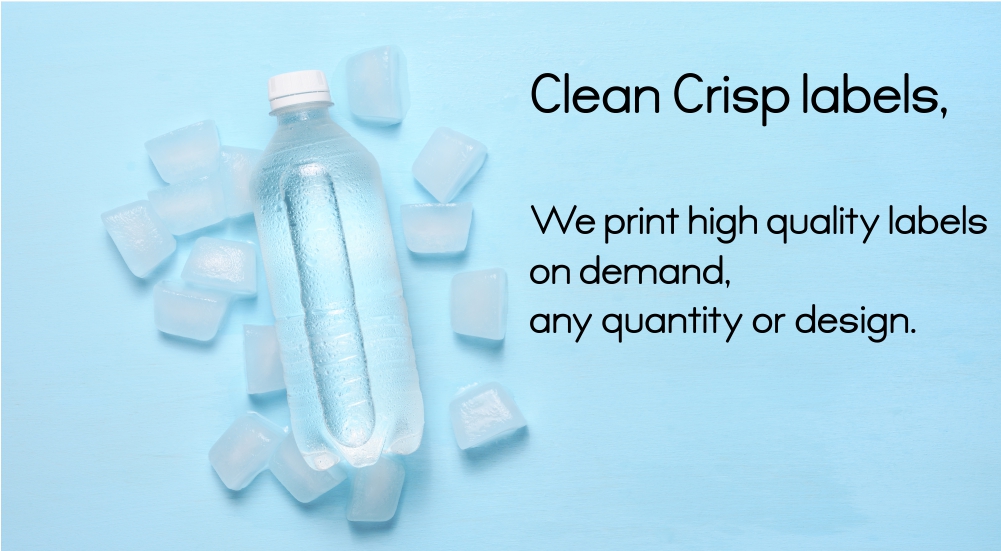  
Digital Label Die Cutting Machine
The LC01 Digital Roll To Roll Die Cutter Machine. is a roll-to-roll label cutter for fully automatic production of free-form labels and tags in short and medium quantities. In addition to producing traditional labels with rectangular or triangular shapes, even the most complex contours can be produced by combining the LC01's contour cutting system with the included DrawCut LabelStudio Software.

1. Specific labels can be die cut to any shape
2. Automatic feed, waste, rewind and identify markers
3. No knife mold, results in production cost and time savings
4. Convenient in - line USB, save, feel free to load the template on your computer
5. Save time to proof device and paper
6. The operation is simple without professional die - cutting skills and machinery.
Security policy : Secure payment on this website is provided by PayFast.

Delivery Policy : Delivery is normally within five days after label artwork has been signed off.

Returns Policy : Since products are customized to customer requirements we unfortunately cannot offer you a refund or exchange.
Automated contour cutting, fast and quiet with feeding system.  Perfect for low cost, on-demand short run labels including speciality labels of any shape.  Helps reduce inventory.
Sports a fast but quiet servo system driving the cutting speeds of up to 360mm per minute.
Features of Automatic Digital Label Die Cutting Machine,
 

1.Suitable for prototyping or small production

2. Contour cutting is performed automatically

3. Perfect for low-cost, on-demand, short run labels, specialty labels of any shape, and helps reduce stock inventory.

4. HPGL commands

5.With feeding system and rewinding system

6. Servo control system, fast and quiet

7. Direct USB, easy and reliable

8.Professional cutting software- Labelstudio
| | |
| --- | --- |
| Model | ST-LC01 |
| Max. Feeding width | 420mm |
| Min. Feeding width | 80mm |
| Max. cutting width | 330mm |
| Min. cutting length | 300mm |
| Max. cutting straight-line speed | 0-960mm/min |
| Max. cutting curve-line speed  | 600mm/min |
| Pressure | 0-750g(3g/step) |
| Positional Accuracy  | 0.1-0.3mm |
| Machine precision | 0.01254mm/pulse |
| Motor power | 25watt |
| Net weight | 80KG |
| CPU | 64bit DSP 32MFlash |
4 other products in the same category: